Portable - Gold
Regular price
$280.00 USD
Regular price
Sale price
$280.00 USD
Unit price
per
Sale
Sold out
DESCRIPTION
At home or on the go, the Apollo Bottle Top Device restructures ordinary water into a life-affirming form. The Apollo can also be used for other liquids, e.g. wine, spirits, milk, juice and essential oil. It is easy to use and comes with two glass bottles.
Why Gold?
Gold stimulates cellular activity and the body's defenses. It acts as an anti-toxin, helps heal wounds, and supports the cardiovascular system. Gold acts as an anticarcinogen (especially when combined with selenium, platinum, copper and nickel). It supports recovery from fever, rheumatoid inflammation and high blood pressure.
5 year Manufacturer's Warranty & 30 day Satisfaction Guarantee.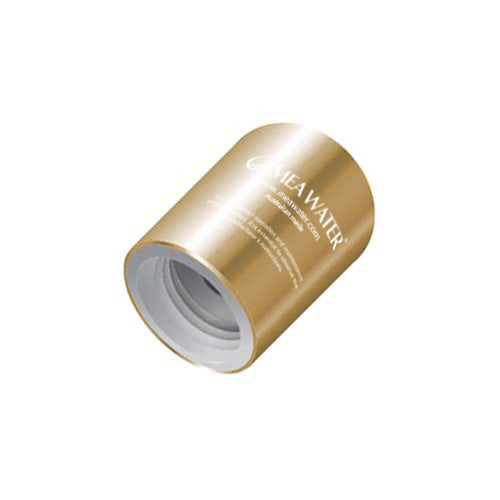 BENEFITS
Portable.
Rapid cell hydration.
Water tastes soft and balanced.
Assists in detoxification.
Increases storage life of produce.
Enhances tea, coffee, juice, milk, wine and spirits.
Prevents wine from oxidising.
Supports gut health.
Enables cell regulation and healing.
Neutralises toxic compounds.
Softens hard water.
Environmentally friendly.
MAINTENANCE & INSTALLATION
Specifications
Weight .125 kg
Dimensions 5.2 × 3.8 × 3.8 cm
Length 50mm
Inside Diameter ½"
Outside Diameter 37mm
Thread Size BSP ¾"female